[ad#468x15 unit new]
State Bank of India is looking for professional with suitable domain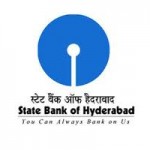 expertise to provide relevant inputs, specifically in the technical and commercial area, to enable the appraising / monitoring team to fully grasp the nuances of various assumptions, events and situations which could have an implication on the risk parameters/mitigations, pace, and impact on the actual implementation compared to project schedule and keep these Groups abreast of developments in respective sectors, at all times.
Coal & other Mining
Energy : Thermal Power, Hydroelectric, Solar, Wind
Fertilisers
Metals
Oil & Gas
Steel
Telecom
Transport : Roads, Ports, Urban Transport
Qualification :
Degree from IIT, Indian School of Mines, or other reputed engineering Colleges
Work Experience:
Minimum 25 years. Ideally should have held senior positions like Executive
Director, Director (Technical /Projects), Member (Technical) / Chief Engineer,
Director / Head (Marketing) with technical background etc.
Selection Process:
All the valid applications will undergo initial scrutiny by a Screening Committee at the Bank and shortlisted candidates will be invited for an interaction with a Selection Committee.
How to apply:
The applications should be prepared strictly in the format provided on A4 size paper and sent along with the following supporting documents.The Application form can be downloaded from the Bank's website www.sbi.co.in – Recruitment – Applicaion for Consultants
Click here to Download the notification and Apply Online of
State Bank of India (SBI) – Cosnultants recruitment[ad#468x60]