PUNJAB NATIONAL BANK invites online applications for the post of management trainees in JMG scale-1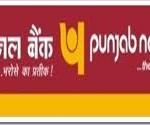 :
Management Trainee JMG Scale-1: 775 posts(UR-392, SC-116, ST-58, OBC-209, PWD-24)
pay-scale:Rs. 14500-25700
Age:20-28 Years.
Opening Date for Online Registration 30-01-2012
Closing Date for Online Registration 13-02-2012
(Including for Candidates from Far-Flung Areas)
Tentative period of interview APRIL-MAY(2012)
Form Indian Citizens who have taken the commom written examination for probationary officers/ management trainees conducted bt IBPS in 2011 & have a valid score card issued by IBPS and who meet the eligibility criteria prescribed below
eligibility criteria:
Should have 60% in degree(55% for sc/st/pwd) as on july 1, 2011.
Candidates should be holding a valid IBPS Score Card & should have obtained IBPS Score in EACH SUBJECT and in aggregate as specified at point 3.2 above in the Common Written Examination conducted by IBPS, Mumbai for Probationary Officers/ Management Trainees in 2011 Candidates should be able to produce the Original Score card in support of the scores mentioned in the online application form, if called for further selection processes such as Personal Interview.
Selection Procedure:
Selection for the post of Management Trainees will be made on the basis of performance in Common Written Examination (CWE) for the post of Management Trainees held during 2011 conducted by IBPS and Personal Interview. The Bank reserves the right to change the selection procedure, if necessary.
Personal Interviw: Depending upon the number of vacancies, the Bank reserves the right to call only those candidates who have sufficiently high IBPS score in the stipulated Common Written Examination for Personal Interview.
The total marks for Personal Interview will be 100 Candidates have to obtain minimum 40 marks to qualify in the Personal Interview.
Application Fee:
Rs. 200/- (Rs. 50/- SC/ST/PWD) to be paid cash in any branch of Punjab National bank.
Payment of fee should be made from 30.01.2012 to 13.02.2012. The date will be the same for candidates belonging to far-flung areas.
Click here to Download the notification and Apply On-line of
Punjab National bank jobs – 775 Management Trainee posts Recruitment[ad#468x60]