State Bank of India (SBI) invites Applications from eligible Indian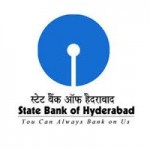 Citizens for appointment of Clerical Cadre 9500 posts.
Candidates can apply for vacancies in one state only. They can additionally apply for the post of Stenographer (English/Hindi), if they have the knowledge of Stenography. (Earlier Advertisement of December 2011 is cancelled and the number of posts are revised – Those who have applied earlier can edit the details) :
Clerical posts – Assistants : 8500 posts in various states in India (UR-3145, OBC-1949, SC-2069, ST-1337) (PH-780) , Pay Scale : Rs.7200-19300/-, Age : 18-28 years as on 01/12/2011.
Clerical posts – Stenographers : 1000 posts (Hindi-100, English-900) in various states in India (UR-537, OBC-250, SC-137, ST-79) (PH-175) , Pay Scale : Rs.7200-19300/-, Age : 18-28 years as on 01/12/2011.
The date of examination stands postponed from 18.03.2012
 Revised Dates of Written Examination : 27.05.2012 and 03.06.2012
 Bank may conduct written test on more than two dates, if need be.
 On-line Registration will start from : 05.03.2012
 Last Date for Registration of Online Applications : 26.03.2012
 Payment of Fees : 07.03.2012 to 31.03.2012
Selection Procedure:
Final selection will be made on the basis of performance in the written test and interview taken together. Merely satisfying the eligibility norms does not entitle a candidate to be called for written test or interview.
Candidates qualified in the written test for recruitment in clerical cadre in the bank and opted for appointment as stenographer will be called for skill test in stenography.
The candidate will be given one dictation for 10 minutes in English/Hindi at the speed of 100 w.p.m. The matter will have to be transcribed on computer in 40 minutes in case of English Stenography and in 55 minutes in case of Hindi Stenography. Visually impaired candidates will be required to transcribe the matter in 70 minutes for English Shorthand Test and in 95 minutes for Hindi Shorthand Test. Candidate should score minimum 50% marks to be qualified.
Candidates will be required to appear for the skill test at the venue identified by the Bank. The venue for skill test will be advised to the candidates in due course.
Application Fee:
Application Fee payment will be accepted from 2nd working day after registration and can be made within three working days at any branch of State Bank of India. System generated fee payment challan will be used for depositing fee. (For example: If one has registered on 12.01.2012, then he/she will be able to deposit the fee from 14th to 17th January, 2012, considering 15th is a non- working day). Once fee paid, the registration process is completed.
Rs. 350/- (for SC/ST/PWD/XS Rs.50/- only) for the posts of Assistant, Rs.500/- for the posts of Assistants + Any on of Stenographers posts (Hindi or English) and Rs.600/- for the posts of Assistants + Stenographers posts for both Hindi and English) to be deposited in any branch of SBI by a prescribed deposit slip and get receipt. Details of the payment should be entered in online application form.
Click here to Download the notification and Apply On-line of
State Bank of India (SBI) – Clerical posts Recruitment[ad#468x60]