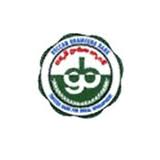 Deccan Grameena Bank (DGB)(Sponsored by state Bank of Hyderabad) invites applications from m Indian citizens for Appointment as Officer Middle Management Grade Scale-II, Officer Junior Management Grade Scale-I – Group "A" & Office Assistant -Multi Purpose- (Clerk-cum-Cashier) – Group-" B".
Candidate should be domicile of Andhra Pradesh for the post of Office Assistants.
Office Assistant – 98 posts – Pay scale: Rs.13658,   Age: 18 – 28 years
Officer (scale I) – 65 posts – Pay scale: Rs.23098,    Age: 18 – 28 years
Officer (scale II) – 12 posts – Pay scale: Rs.30904,   Age: 21 – 32 years
Online registration – 23.8.2011 to 16.9.2011
Written test for Assistants – 30.10.2011
Written test for Officers – 13.11.2011
Qualification :
* Bachelor Degree of a recognized University in any discipline or it's equivalent.
* Proficiency in local language, Candidates must be able to Read, Write & Speak Telugu.
* Those with computer knowledge would be preferred
* should be a resident of Andhra Pradesh (office assistant only)
Selection Process:
The selection will be made on the basis of performance in written test and interview. All the eligible candidates who apply with the requisite fee and whose online applications are received in time and who fulfill the eligibility criteria will be called for a written test.
Application Fee:
The fees of Rs.250(Gen/OBC)or Rs.50 (SC/ST) for Office assistant & Rs.450(Gen/OBC) or Rs.50(SC/ST) for Officer posts can be paid in cash at any branch of State bank of Hyderabad
Click here to Download the notification and Apply Online of
Deccan Grameena Bank – Clerk & officer jobs[ad#468x60]