Repco Bank (Govt. of India Enterprise – Ministry of Home Affairs) invites applications from Indian Citizens for the following posts as follows in RHFL which is a subsidiary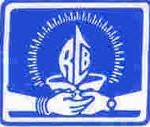 of Repco Bank:
* Officer Scale-I : 45 posts, Age : 21-30 years, Pay Scale : Rs.14500-25700/-
* Junior Assistant/Clerk : 193 posts, Age : 18-25 years, Pay Scale : Rs.7200-Rs.19300/-
Last Date for Receipt of Applications 09-07-2011
Written Examination : On a Sunday in the last week of July 2011 or first week of August 2011
Selection Process:
Officer Scale-I: Written Test + Group discussion + Interview
Clerk Written: Test + Interview
· The written test will be conducted online comprising objective type questions and candidates merit listed on the basis of the online written examination and such number of candidates as required, which will be determined by the Bank will be called for the second stage of recruitment namely Group Discussion/Interview.
· Bank may take as trainee, the candidates who are not offered regular appointment, but whom the bank considers has the potential. The training period of such trainee will be as determined by the bank.
Application Fee :
Rs.450/-(Rs.350/- for SC/ST/ Repatriate candidates) for the posts of Officers and Rs.350/-(Rs.250/- for SC/ST/ Repatriate candidates) in the form of Bank Pay Order or Bank Demand Draft issued by a Scheduled Bank payable at Chennai and should be drawn in favour of
REPCO BANK RECRUITMENT CELL. The applicant should write his / her name and address on the backside of the demand Draft / Pay Order.
Click here to Download the notification and Apply Online of Repco Bank 2011 jobs,[ad#468x60]