[ad#468x15 unit new]
State Bank of India has declared final results for Specialist Management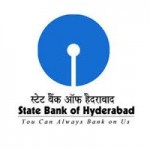 Executives (SME) & Specialist Technical Executives (STE) recruitment held in the year 2010.
The written test for these posts were conducted in the month of October 31, 2010 followed by GD cum Interview in January 2011.State bank of India has published the list of those found eligible for appointment as SME/STE.Detailed info on joining would be sent separately to these shortlisted.
The recruitment had notified for 500 SME & 60 STE posts, only 13 Technical executives & 199 Management executives have been selected.
Click here to Download the results of
SBI Exam Results – Management Executives[ad#468x60]
Recruitment