LIC (Life Insurance Corporation of India) has announced recruitment of Direct Sales Executives Posts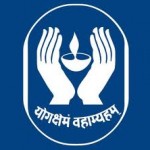 in various Zonal Offices
Direct Sales Executives (DSE) : 617 posts in Central Zone Office, Bhopal
Direct Sales Executives (DSE) : 683 posts in East Central Zone Office,Patna
Direct Sales Executives (DSE) : 2136 posts in Northern Zone Office, Delhi
Direct Sales Executives (DSE) : 1088 posts in Southern Zone Office,Chennai
Direct Sales Executives (DSE) : 2083 posts in Western Zone Office, Mumbai
Direct Sales Executives (DSE) : 933 posts in South Central Zone Office, Hyderabad
Age: 21 – 35 yrs, as on 01.05.2011
Qualification:
* Must have bachelor degree from a recognized university
* Knowledge of English & local language is preferred
* Knowledge of soft skills such as Power Point / Word / Excel would be additional advantage.
Date of Commencement of Application: 07/04/2011
Date of Closure : 26/04/2011
Start Date for Fee deposit : 07/04/2011
Last Date for Fee deposit : 25/04/2011
Last Date for Reprint : 11/05/2011
Selection Process:
LIC DSE recruitment Selection will be made on the basis of a written test (if necessary), followed by an Interview of candidates who Qualify in the written test.
Application fee:
For all candidates (other than SC/ST category) Rs.100/- (Rs. One hundred only). The application fee shall be paid by cash only at the cash counter during cash hours only of any Branch office of Life Insurance Corporation of India under Account Code 114034.
Click here to Download the notification of LIC DSE 7540 Posts Recruitment